I am beyond thrilled to announce that Flying Tips for Flightless Birds has scooped an unprecedented 3 awards at this year's Children's Books Ireland Book of the Year ceremony!
I have a tendency to not have a lot of confidence in myself so I went down to the ceremony determined to just enjoy being on the shortlist since I would never get this far ever again and I certainly wouldn't win anything. I was so sure I wouldn't win, I told my husband not to bother taking the day off work to come with me, and I went down on my own on the bus.
The shortlist was very impressive and every teen writer on it (Pádraig Kenny, Cethan Leahy and Brian Conaghan) has written at least one book that I loved so you can understand my pessimism regarding my chances. I always feel like a fangirl at these things and was having a ball chatting to
Pádraig and Cethan before the announcements.
When they called my name for the Eilís Dillon Award for a First Book I couldn't believe it. In fact, after I sat down, I was so busy saying, 'Oh my God' to Pádraig, that I missed the announcement of the Children's Choice Award. I just heard my name and got up again to be presented with a beautiful bouquet of flowers. I hadn't yet recovered from that when they announced the Book of the Year and the host, Rick O'Shea, said, 'I'm afraid we'll have to ask her to get up again, it's Kelly McCaughrain!'  
The Book of the Year is decided by a panel of nine experts in the field of children's literature and the Children's Choice is voted for by children in 260 schools and book groups. It's lovely to have adults like your book but it feels like an even bigger honour to have young readers like it.
It all feels like a happy blur now. It's more than a dream come true because it's something I never even dared to dream!
I've been overwhelmed with messages, texts and cards, including this lovely card from my editor and flowers from Walker Books.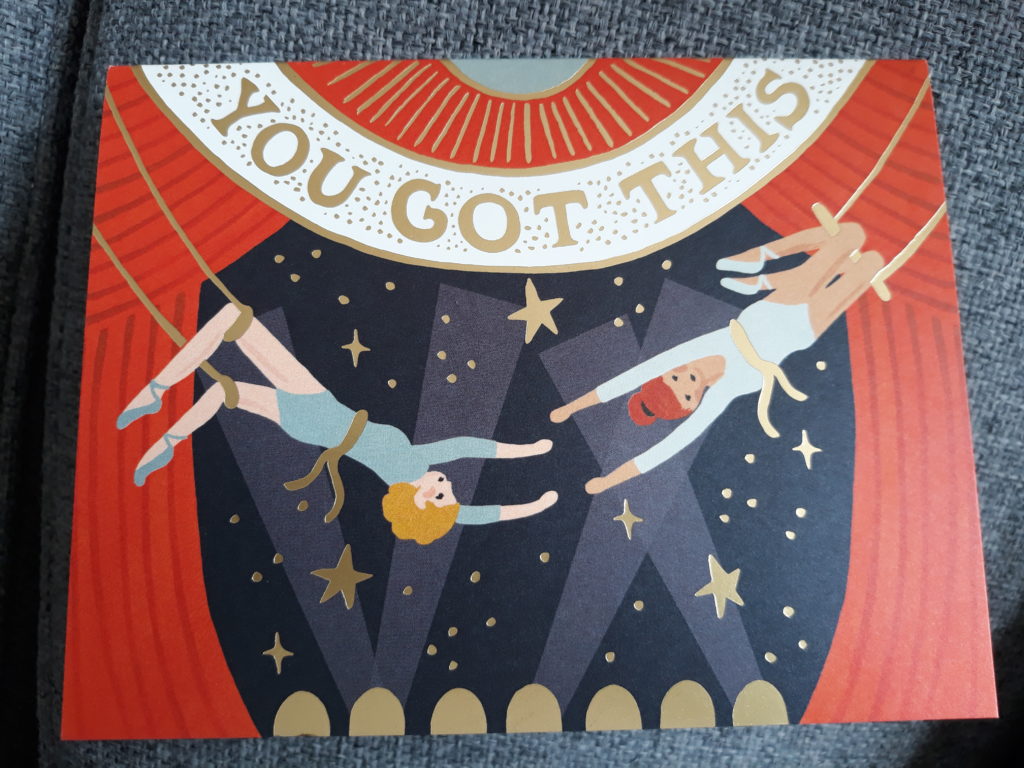 And my family celebrated with champagne and a picnic in the rain on the beach! The champagne was a bottle I'd been given at my book launch and I've been saving it for something special and I couldn't have come up with anything more appropriate!
Back to earth now (I think the reason the trophy is so heavy is bring you back to earth because I've been on the ceiling for days) and back to work. But before I do that, I just want to thank CBI for all the incredible work they do for writers and readers, for running these awards every year and for championing children's literature. And a special thanks to all the schools for getting involved and for making all this magic happen